"Owl" bet money that there are some zany, crazy, quirky owls for sale at ReSource!   Come in our galleryand fin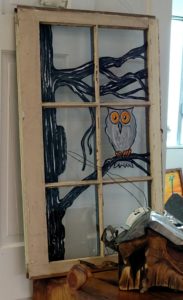 d our amusing display.  While you are browsing, be sure to check out our vast selection of other lovable creatures!  As always, thank you for supporting Safe Harbor and local crafters/artists by shopping with us!
Remember HOO-HOO loves you! 😉
You can leave a response, or trackback from your own site.