Hats off to our new consigners who help keep our inventory interesting and exciting!   These gorgeous wool-felted hats were hand crafted by one of our newest consigners and we are so thankful to have them on display in our gallery.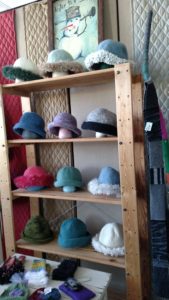 What a great gift for yourself or someone you love!  We are open from 10 am until 5 pm Monday-Saturday!*
*We will be closed on Thanksgiving day but will reopen on Friday at 10 am!  
You can leave a response, or trackback from your own site.