Become a Consignor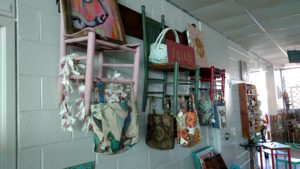 Nearly one-third of our floor space is devoted to our consignment gallery. In our seven years of business, we have consigned the work of over 200 artists, and we would love for you to be the next name on the list. However, we are different from most consignment shops.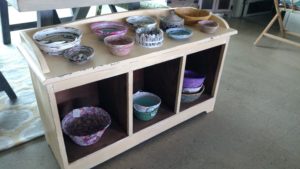 We are a creative reuse center. If you're looking to consign your clothes or home furnishings because you're tired of them, have outgrown them, and need a change… that's a great thing to do, but ReSource is NOT the place for you to consign. (There are some fantastic consignment stores around Hickory that we would be happy to refer you to.)
We support Safe Harbor Rescue Mission. We have a 65/35 split with our artists. "Our" 35% goes to support the ministries of Safe Harbor Rescue Mission. (Please click on the link to read about Safe Harbor) That's our whole take from the gallery; there is not a fee to consign with us.  If your items are accepted, you will only need to read and sign a contract.  The items are in our gallery, but they still belong to you.  It is always a good idea to keep tabs on all of your items while they are on display.  While we will do our best to handle your items with extreme care, we are not responsible for damaged, stolen or missing items.
Your items can remain in our store for a period of 90 (+7  grace period) days.  Items not picked up in 97 days may become property of ReSource Warehouse and Gallery.  When you bring in items to consign, our consignment manager will write an itemized list and give you a copy for your records.  It will also give you a date by which you need to pick up your unsold items, so please put this reminder in a safe place.  With such a high volume of items it is difficult to contact each consigner as time runs out so please note that you will not receive reminders.  Hopefully most if not all of your items will sell.  All checks will be processed and sent to consigners on the 15th of each month.  An account must have at least $20 in order to receive a check, however you can always use your balance to purchase things in our warehouse or gallery.  (Just be sure to tell the cashier before you checkout that you would like to use your store credit toward your purchase.)
Here's a quick and easy way to tell if you might be a good fit for consigning at ReSource. Think about what you want to consign, and answer these questions…
Has it been repurposed/upcycled in some way? Did it used to be something other than what it is now? (i.e. a door that is now a table)
Did you make it, or make additions/changes to it? (as opposed to buying the item as-is and reselling it)
Is it fun, quirky, high quality, well made?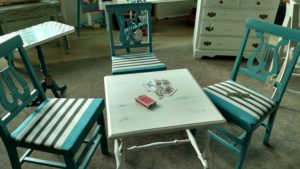 If you answered yes to those questions, you are probably a good candidate for consigning at ReSource. However, please keep in mind that due to space constraints, we cannot take every prospective item or every prospective consignor that we may like.
If you have something you are interested in consigning, please email Kathie Jacobs at kathie@resourcewarehouse.org to get started. To streamline the process, we ask that you include:
photos of what you want to consign
a description of what is reused in your items
your ideas or questions about appropriate price-points.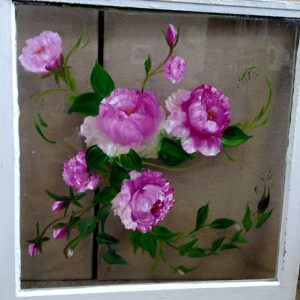 Thanks for supporting ReSource and Safe Harbor!