Scents Of Hope
Scents of Hope exists primarily to assist eligible New Day Program women by providing job training, benevolence stipends, and longer-term employment all in a Christ-centered environment.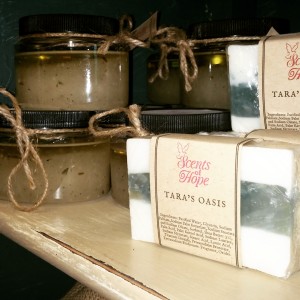 Each product is handmade by woman from our New Day Program.
Your purchase of the soap products helps benefit the women in the New Day Program. We have a variety of soaps and scrubs that are available for purchase at ReSource, or you may contact Staci Morris who is the Scents of Hope assistant manager.