Hats off to our new consigners who help keep our inventory interesting and exciting!   These gorgeous wool-felted hats were hand crafted by one of our newest consigners and we are so thankful to have them on display in our gallery.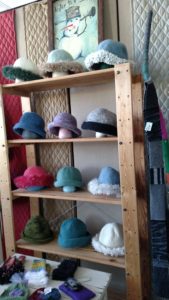 What a great gift for yourself or someone you love!  We are open from 10 am until 5 pm Monday-Saturday!*
*We will be closed on Thanksgiving day but will reopen on Friday at 10 am!  
Sep.3,2016
"Owl" bet money that there are some zany, crazy, quirky owls for sale at ReSource!   Come in our galleryand fin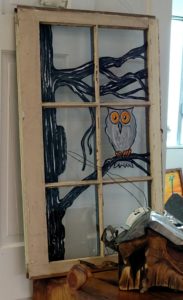 d our amusing display.  While you are browsing, be sure to check out our vast selection of other lovable creatures!  As always, thank you for supporting Safe Harbor and local crafters/artists by shopping with us!
Remember HOO-HOO loves you! 😉